"What lies behind us and what lies before us are tiny matters compared to what lies within us."

– Ralph Waldo Emerson
WELCOME TO BODHI TREE COACHING!
The Bodhi Tree is the tree under which Gautama Buddha is said to have attained enlightenment. It is a symbol of awakening and is associated with wisdom, compassion and awareness. It resonates because of the power of coaching conversations to bring about awareness and transformation, to unleash potential. 
To be all that we can be would be a life well lived. At the very least, we all want to be a little more and do a little more than where we are at currently. Growth is life.
This growth comes from traversing the gap between what is and what could be, towards our potential. It is not always easy to do, even with the best of intentions. It is a journey that requires courage, persistence and clarity. A journey that can be and is made easier with a coach alongside, holding space, akin to a cocoon that provides for metamorphosis of a caterpillar into a butterfly.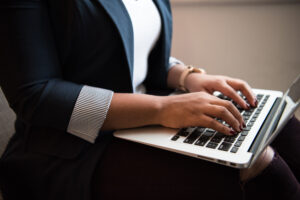 I coach leaders in organisations to reach their potential, become more productive and more aligned to the organisation's goals.
Life Coaching conversations can help you to live a more fulfilled and joyful life, get unstuck and achieve your goals.
Meet Your Coach
I am an ICF PCC Credentialed coach, based in Mumbai, India. A postgraduate from IIM Ahmedabad, I came to coaching after two decades with commercial and not for profit organisations. From my own work experience, I have an understanding of business and can help people with whatever challenges, quickly grasping the context that they have to apply various skills in.
Over time I realised that my fulfillment came from seeing people live happier and more productive lives. This led me to coaching in 2014 and I have not looked back since.
RECENT POSTS